Into the world of creatives
August 16, 2017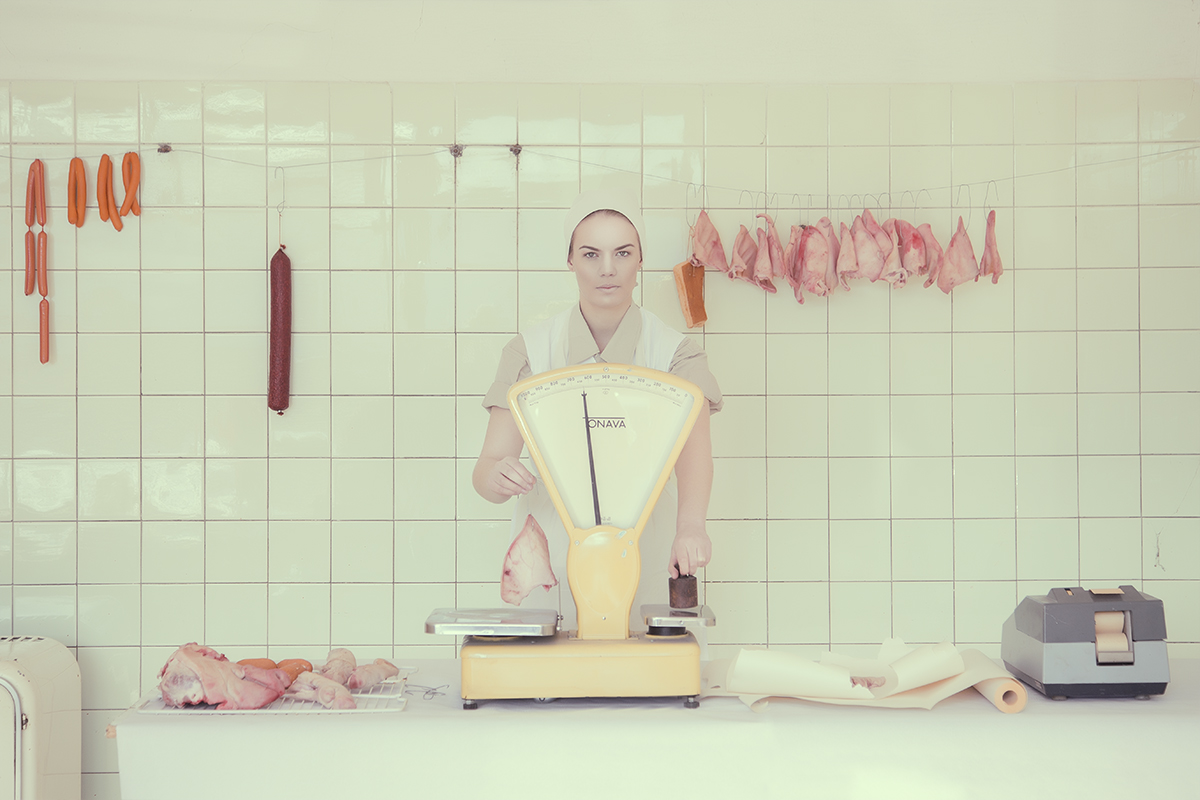 Mária Švarbová is a photographer based in Slovakia. Despite studying restoration and archaeology, her preferred artistic medium is photography. From 2010 to the present, the immediacy of Mária's photographic instinct continues to garner international acclaim and is setting new precedents in photographic expression. The recipient of several prestigious awards, her solo and group exhibitions have placed her among the vanguard of her contemporaries, attracting features in Vogue, Forbes, The Guardian, and publications around the world; her work is frequently in the limelight of social media.
Mária's distinctive style departs from traditional portraiture and focuses on experimentation with space, colour, and atmosphere. Taking an interest in Socialist era architecture and public spaces, Mária transforms each scene with a modern freshness that highlights the depth and range of her creative palette. The human body throughout her œuvre is more or less a peripheral afterthought, often portrayed as aloof and demure rather than substantive. Carefully composed figures create thematic, dream-like scenes with ordinary objects. Her images hold a silent tension that hints at emergent possibilities under the lilt of clean and smooth surfaces.
There is often a sense of cool detachment and liminality in Mária's work. Routine actions such as exercise, doctor appointments, and domestic tasks are reframed with a visual purity that is soothing and symmetrical and at times reverberant with an ethereal stillness. The overall effect evokes a contemplative silence in an extended moment of promise and awareness — a quality difficult to achieve in the rapid pace of modern life.
Mária's postmodern vision boldly articulates a dialogue that compels the viewer to respond to the mystery, loneliness, and isolation of the human experience. Nevertheless, deeply embedded within the aqueous pastels, Mária's compositions hold to a celebratory elegance that transforms the viewer's gaze into an enduring reverence for life's simple beauty.
Series 1. Swimming pool
The atmosphere that depicts through a palette of pastel and overexposed tonnes projects the spectator into a sanitized world in which the characters have chosen to give up any kind of extravagance that might unmask them.
Like inert and robotic figurines, they rigidly evolve from one photograph to the next without parading their feelings. Time seems to have stopped and the swimmers have no other idea than to see themselves reflected in the perfectly still water of the swimming pool. Reworking the concept of the photo novel that originated through a combination of cinema and comic strips, her photographs are a succession of short scenes in which the frontality and absence of contrasts remove any narrative dimension in favour of the fullness of the photographic surface.
The use of retouching software allows her to master this careful and stringent aesthetic with extreme precision, attenuating differences as though all individuals were the same, losing all of their individuality and identity.
Series 2. Plastic World
In Plastic World, Mária Švarbová's subjects act as emotionless mannequins. Through blank stares, stiff poses and total absence of emotion, the series challenges the viewer to question the ingrained roles people play in society.
Every image flows into another scene forming the overall narrative of the series — the emptiness and mindless inability to change one's predetermined role in life in the absence of emotion. Complex and dreamy, Plastic World presents an imaginary world (inspired by historic artefacts and environments of Communist Czechoslovakia).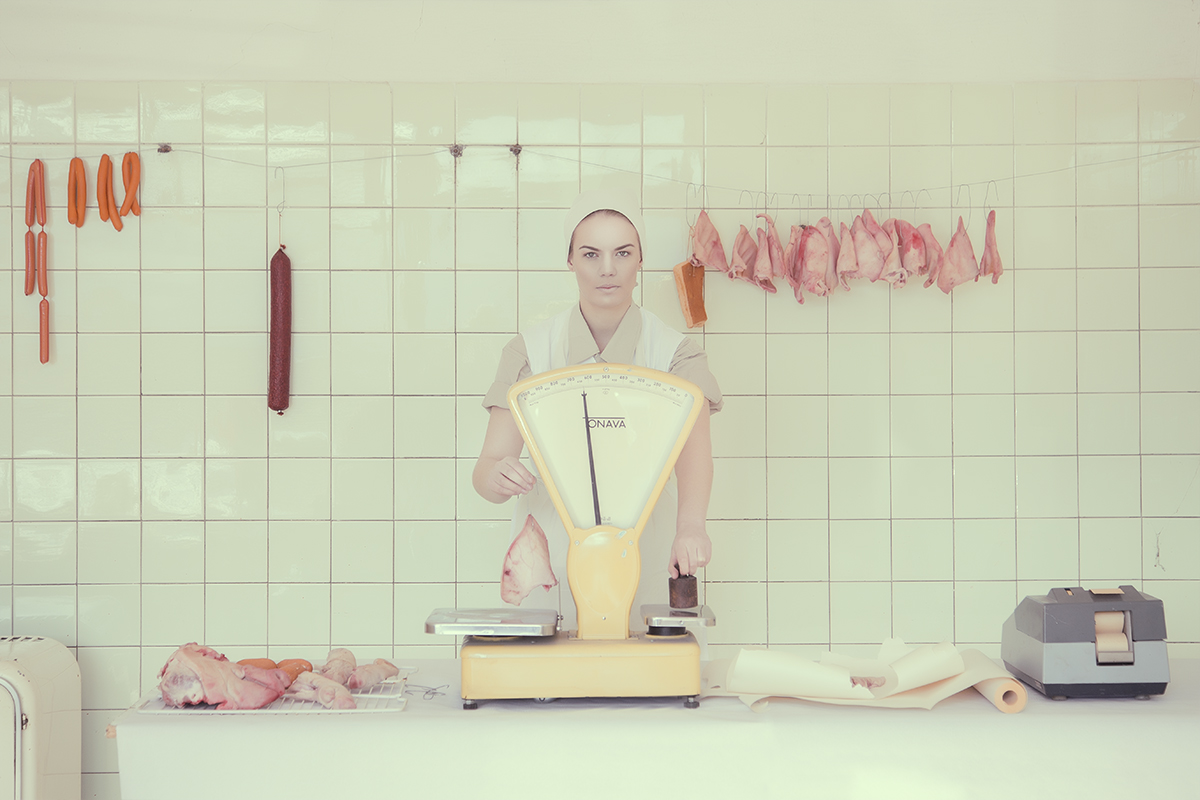 ---
Mária Svarbová | Photographer based in Slovakia
Website: www.mariasvarbova.com
Instagram: @maria.svarbova
Facebook: @mariasvarbova