Deleting a website is done from your Portfoliobox Dashboard. You can start by logging into your Dashboard.
Click the Ellipsis icon (

…)

next to the site you wish to delete. 
Select Delete Site.
Click Delete Site.
Confirm by filling in your password or a verification code, if no password is set for your account. 
Click Confirm.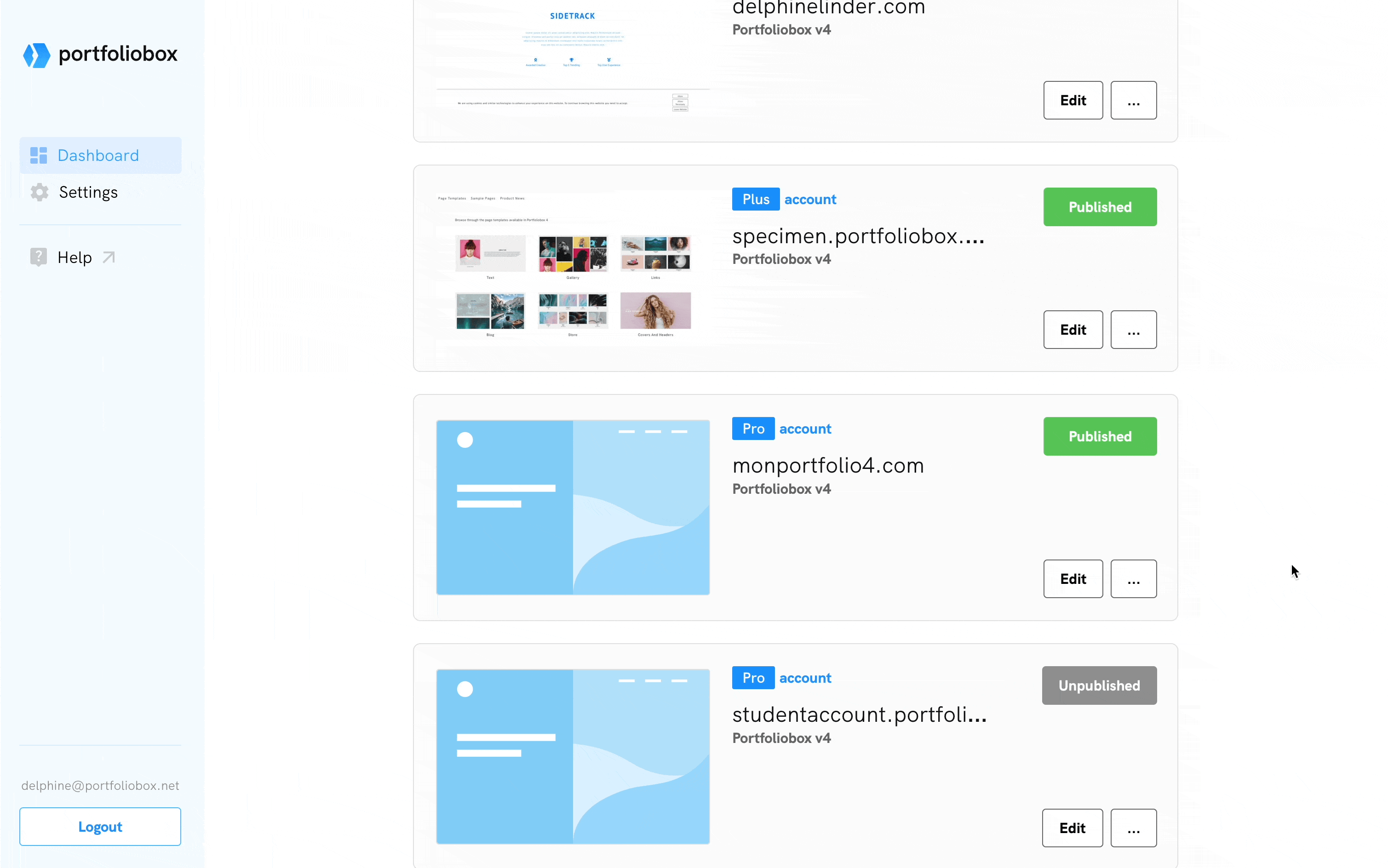 Related Topics