A wedding is a significant day. Many couples plan this day in detail for months. The wedding routine includes decorations, food, entertainment, a lensman, and more.
It is worth paying special attention to the cameraman. Reviewing marriage ceremony  photos, you can feel nostalgia many years after this event. That is why it is very important to pay due attention to selecting a lensman for this holiday. But this process can be quite complex, lengthy, and expensive. That is why it's vital to prepare a photography budget for a wedding.
Choosing a cameraman will depend on many factors, such as:
Price.

Professionalism.

Location.

Wedding style.

The complexity of the work.

Client requirements.
In our article, we will tell you everything about the selection of a lensman. We will also tell how much wedding photographers are charging. You'll know about what is in the visual storyteller's price. And we will also answer the question: "Why are visual storytellers so expensive?".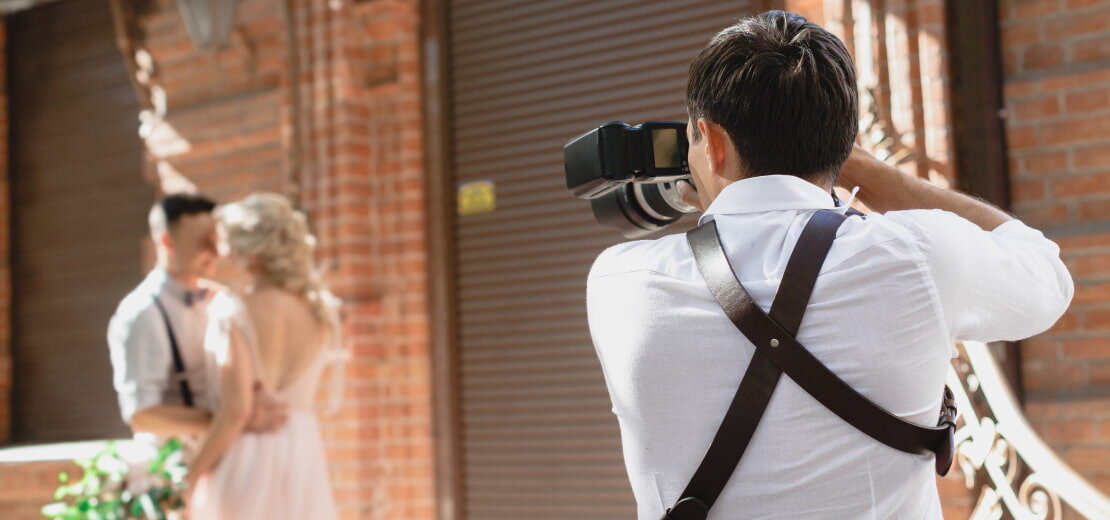 How Much Does a Wedding Photographer Cost?
A wedding cameraman is an essential element of any bridal ceremony. They capture the couple's special day through the lens of their camera. But when planning a marriage day, one of the most common questions is how much are wedding photographers charging? The answer to this question is complex. It's because of the cost of a wedding visual storyteller. It can vary depending on various factors.
In this part, we will discuss the average cost of a cameraman. Also, we will discuss what factors can impact the cost.
The average photographer cost for a wedding in the United States ranges from $1,500 to $3,000. But this cost can vary significantly. It depends on the location, experience, and services included in the package. For example, the worker can charge more in big cities or popular destinations.
The experience is also vital in determining the photographer's cost for the wedding. Experienced cameramen with a proven track record of capturing exceptional photographs may charge more. And those that are just starting in the industry can take less.
Also, visual storytellers who have won awards may charge a premium for their services.
The services in a nuptial photos package can also impact the photographer's cost for the wedding. Some lensmen may offer extra services. It can be engagement photos, albums, or the second worker. The more services included in a package, the higher the cost is likely to be.
Another factor is the time needed at the wedding. Some lensmen may offer hourly rates, while others may charge a flat fee for the entire day. The more time you need to capture, the higher the photographer cost for the wedding is likely to be.
Lastly, the type of photography style can also impact the cost. For example, some specialize in traditional, posed photographs. And others specialize in capturing candid, documentary-style photos. The more unique and specialized the photography style, the higher the cost may be.
The average photographer cost for a wedding in the United States ranges from $1,500 to $3,000.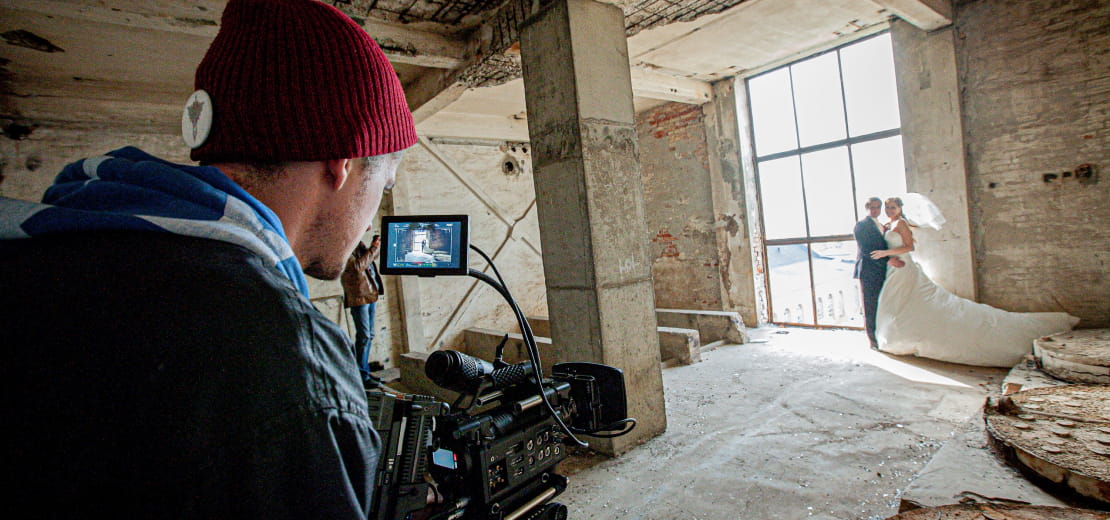 What's Covered in a
Wedding Photographer's Prices
?
To understand why marriage lensmen can be expensive, consider what includes in the work. Let's take a close look at what you're paying a few thousand dollars for:
Working hours.

On average, the work of a cameraman can take from six hours of continuous shooting. But you should pay more than the norm if you get extra shooting time.

Moving.

The

wedding photography prices

will also change depending on where the visual storyteller lives. So, your worker can fly by plane to your place for several hours. In this case, you need to cover the travel expenses.

Second lensman.

If you want an extra cameraman at your event, you must also be ready for extra fees.

Post-processing.

Many people think that the job of a visual storyteller ends at your celebration. But a lensman spends several weeks post-wedding editing and selecting photos for you. This counts as working hours and is also paid.

Payment for printed photos.

Many cameramen offer services to print your final photos. You will also have to pay for this service. But this is not necessary if you do not want to print your photos.

Album.

Many offer a ready-made album with photos from the celebration. Such a service package can be ordered separately and paid as part of a special package of services. But sometimes it can be in the average the

average photographer cost

for a

wedding

 

Extra shooting.

Most cameramen offer their services for shooting the wedding itself. But many clients also want to capture the engagement process. Such a package may cost a little more or be in a separate package plan for the lensman.
As you can see, the work includes many important elements. Also, there are other, less obvious factors. So, for example, it can be equipment insurance or marketing.
What Are the Different Wedding Photography Styles?
Marriage photography styles vary greatly. It depends on the preferences of the couple and the lensman. The styles can change the average photographer cost for a wedding. Here are a few popular styles.
Traditional/Classical

Posed and formal shots of the couple characterize this style. It also includes photos of their families and their bridal party. 




These photos are often taken before the ceremony. And the couple will be dressed in their nuptials attire. The photos are typically well-lit and carefully composed.

Photojournalistic

Candid, spontaneous shots characterize this style. They capture the emotions and moments of the day. The cameraman will blend into the background and take photos of:




The couple.

Their guests.

The details of the day without interfering.




These photos are often used to tell the story of the special day.

Fine Art

This style has creative, artistic shots. They are inspired by the couple's personalities and the celebration theme. The visual storyteller will use lighting, composition, and post-processing. It helps to create unique and beautiful photos. But this style can greatly influence the average photographer's cost for a wedding.

Documentary

This one is like a photojournalistic. But the lensman will take a more structured approach to tell the special day's story. The cameraman will take photos of all the key moments of the day. It can be moments from getting ready to the reception, and will also take photos of all the wedding details.

Lifestyle

Natural, relaxed photos characterize this style. They capture the couple in candid and genuine moments. The cameraman will take photos that are not posed and will not be directed.

Cinematic

This style is characterized by a more directed approach and a focus on capturing the special day. It can be like a short film format. The cameraman will use techniques such as slow-motion, time-lapse, and aerial shots. It helps to create a more cinematic feel to the photos.
Ultimately, the style of photography that you choose will depend on:
Your personal preferences. 

The vision you have for your day.
It's important to communicate with your cameraman. And make sure they understand the type of photos you want to capture.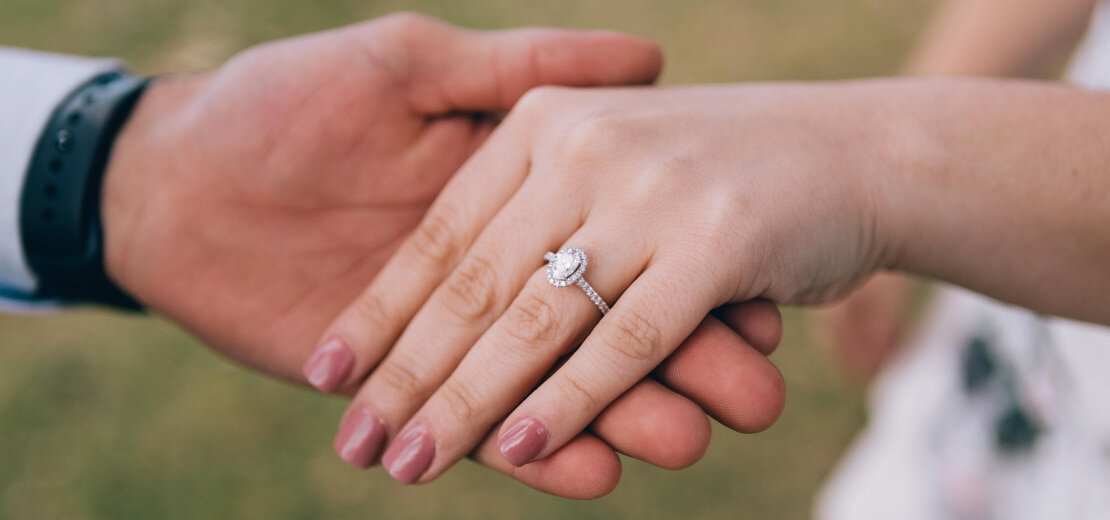 How Much Do Engagement Photos Cost?
Many couples feel that filming their engagement is pointless. But this touching moment is also important for every couple. That is why it is so important to capture this moment, at least with the help of photography. You can restore this tender and important moment in your memory with the passage of many years.
But often, such a photo session may need extra fees. But some plans include the engagement photo session at a standard wedding photography price.
Some lensmen list these shots separately. The cost of an engagement photo shoot can range from $150 to $600 per session.
This may include:
Filming at your location.

Online gallery.

Images on a USB flash drive.
Some lensmen allow you to change clothes several times during the shoot. Although for others, it may cost extra money.
 Savings on a Wedding Photographer
Saving on a marriage ceremony cameraman can be a daunting task. But with a bit of research and flexibility, it's possible. Here are a few tips to help you save on your nuptial photography:
Shop around. Research different lensmen and compare their

wedding photography prices

. Don't be afraid to negotiate with them, as many cameramen are willing to work within a budget.

Consider an amateur or student visual storyteller. Often, amateur or student cameramen are just as talented as professional ones. But they charge much less. They may also be more open to negotiation.
Opt for a smaller package. Many cameramen offer different packages at different prices. Consider opting for a smaller package if you're on a tight budget. It usually includes fewer hours of coverage or fewer prints.
Use your camera. If you have a good camera and some photography experience, take the pictures yourself. Practice taking photos before the big day to know what to expect.
Hire a lensman for just the ceremony. If you want to save money, consider hiring a cameraman just for the ceremony. This way, you'll still have professional photos of the most important part of your day. But it will be without the added cost of a full day's coverage.
Ask for digital copies. Digital copies of your wedding photos are much cheaper than printed photos. Ask your visual storyteller if they can provide digital copies of your photos. And after this, use them to make your prints.
Look for discounts. Many offer discounts for booking early or for referrals. Be sure to ask if any discounts are available.
Be mindful of timing. Booking your wedding lensman during the peak season is expensive. Consider booking during the off-peak season or on a weekday.
Consider an engagement shoot. Many offer engagement shoots at a discounted rate. This can be a great way to save money and get to know your lensman before the big day.

Be upfront about your

photography

budget for a wedding.

 Be honest with your cameraman about your budget, and ask if they will work with you. Many are willing to make compromises to accommodate your budget.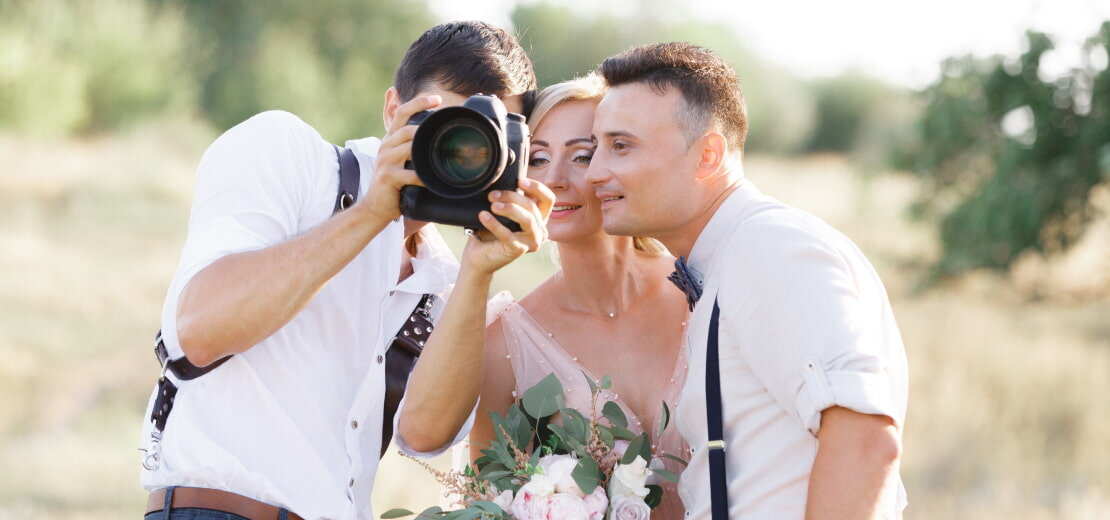 What to Consider When Choosing a Wedding Photographer?
When choosing a wedding cameraman, there are several things to consider:
Style. Look at the portfolio. And ensure the style matches what you're looking for and the

photography

budget for a wedding

. Some specialize in traditional, posed shots. At the same time, others focus on candid, photojournalistic shots.

Experience. Look for a photographer who has experience shooting weddings. They will have a good understanding of how to capture all the important moments of your big day.
Personality. It's important to choose one whose personality meshes well with yours. You will spend a lot of time with them on your wedding day. So it's important that you feel comfortable and relaxed around them.
Reviews. Read reviews from previous clients to get an idea of the cameraman's level of professionalism, attention to detail, and quality of service.
Cost. Consider the cost of the services. It includes any extra costs for albums, prints, or digital images. Be sure the cost fits your

photography

budget for a wedding.

Contract. Review the contract and make sure you understand the terms of the agreement. This may include the duration of coverage and the rights to the images.
Availability. Check if the lensman is available on your wedding date. And also, check their turnaround time for the final images.
Backup plan. Ask the lensman if they have a backup plan in case of any emergency on the wedding day.
Bottom Line
Now you know how much wedding photographers are charging. As you can see, the price depends on many factors. Thus, when planning your celebration, consider these factors. And choose the most suitable plan for your budget. 
And to find a lensman for cooperation, you can use the services of Portfoliobox. This platform allows cameramen and clients to interact through the well-designed portfolio. And it offers a convenient tool for order management. If you are a visual storyteller, you can create your amazing portfolio with a company builder. And then your wedding photos will be a great addition to your profile. With such photos, you can effectively promote your business.